Atlantic.Net Review – HIPAA Compliant Hosting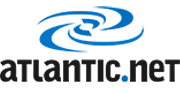 This is a paid review performed by an independent writer, according to our guidelines.
See full disclosure the at the bottom of this article.

Atlantic.Net Earns Top Marks for HIPAA Compliant Hosting
Atlantic.Net excels in all categories when it comes to HIPAA Compliant Hosting, including hosting your data in their private data centers from the start. If you need enterprise caliber features and service, with pricing that fits your budget, Atlantic.Net should be at the top of your list if you need a HIPAA Compliant Hosting Provider.
Under the HIPAA Privacy Rule,  if a Covered Entity or Business Associate needs to keep private and secure electronic protected health information (ePHI), they need to do so by following strict guidelines with a Business Associate (45 CFR 164.504(e)), except in a limited number of scenarios. The HIPAA Rules (HIPAA Privacy, Security and Breach Protection) establish the protection of personally identifiable healthcare information. Covered entities and/or Business Associates use a Business Associate Agreement in order to share risk, responsibility, and liability between each other. As a cloud service provider under the HIPAA Rule, Atlantic.Net not only meets, but exceeds the requirements for organizations to help attain and maintain HIPAA Compliance. HIPAA HQ highly recommends Atlantic.Net as a cloud host.
When looking for a HIPAA Compliant Hosting Provider, there are many Cloud Service Providers who offer an extremely limited set of features that minimally cover the requirements for HIPAA Compliance. In fact, there are even providers who claim HIPAA Compliance but fail to even sign a Business Associate Agreement. If you require HIPAA Compliance for ePHI, we would highly recommend finding the right vendor to cover all current and forthcoming rule requirements.
We recommend that you choose a Cloud Service Provider that includes Managed Services in their basic offering. When a hosting provider offers managed services, it removes the day to day security management of your servers and, if you choose the right provider, assures you that your data is secure and compliant with HIPAA. In addition, they should also provider patching, security updates, server hardening and more. Managing HIPAA Compliance by having a good partner like Atlantic.Net makes the path to compliance much faster and easier.
Atlantic.Net's Proactive Approach
Contacting Atlantic.Net was very easy both through email and phone. The reps were knowledgeable and provided quick answers about their services and helped with understanding some parts of HIPAA Compliance that we quizzed them on. All the answers were on point, correct, and eased our minds about whether Atlantic.Net would be the best choice when selecting a cloud provider for HIPAA Hosting. Their follow-up was timely, but not overbearing, which we always appreciate.
Even though our quote skewed more to a mid-sized deployment, with HIPAA Compliant plans starting at barely $500/month, Atlantic.Net covers the infrastructure requirements of the largest and the smallest organizations that need to ensure they meet HIPAA Compliance. In addition, there are multiple terms available to fit your budget and you can get the best deal with the longest commitment, which would be 36 months. Atlantic.Net also offers PCI Hosting.
What set their offering apart was their history – they've been around since 1994, and the fact that they have over 15,000 business customers including large, Fortune 500 organizations Between that and their seven global private data centers, we felt good about choosing Atlantic.Net as our HIPAA Compliant Hosting Provider. Atlantic.Net's standard feature set should make most clients who need HIPAA Compliant Hosting very satisfied.
During the sales process, we did wish that Atlantic.Net offered a chat feature for potential clients to ask questions or clarify offerings before requiring a phone call or waiting for a follow-up. Hopefully, that's on their roadmap.
Technical Specs
Managed HIPAA Compliant Hosting from Atlantic.Net comes with all of the necessary security features including:
24/7 Technical Support via phone, or email
Initial and Ongoing Security Analysis
100% SLA Up-time Guarantee
Fully Managed Firewall Appliance
Trend Micro Deep Security Suite (Anti-Malware, Network Security, and System Security)
Multi-Factor Authentication
On-Demand Updates and Patches
High availability with Failover
Load balancing
Encrypted Backup, Storage & VPN
Fully Managed Daily Backups
Log Inspection System
Technology Partners
The following is a partial list of technology partners that Atlantic.Net works with to provide their highly secure infrastructure:
Microsoft | VMware | Cisco | Trend Micro | Veeam | Cloudflare
Private, Worldwide Data Centers
One of the most significant advantages of choosing Atlantic.Net vs. other HIPAA Compliant Hosting Providers is that they include private hosting in their basic offering. Atlantic.Net's Private Cloud means that if you need, or want, to stay off of major cloud platforms like Google GCP, Amazon AWS, and Microsoft Azure, you can. Other companies bait and switch clients by quoting the cheapest version of public cloud space, and then increase their quote by up to 80% if you would like to utilize a private cloud.
Atlantic.Net currently has seven data centers (five in the US) and two more coming online soon. Multiple data centers ensure failover systems will always be ready and daily, encrypted backups protect your organization from losing any data or PHI. They offer an industry leading 100% SLA uptime guarantee – very few hosting providers offer this. Their data centers are also NIST certified.
Compliance and Certification
In addition to being HIPAA and HITECH Compliant, Atlantic.Net has been audited by a third party CPA firm to verify HIPAA and HITECH, SOC 2, and SOC 3 compliance. Their data centers also maintain compliance and certification with the following:
ISO 27001, 14001, 9001
GDPR Ready
PCI/DSS
NIST Certification
EU/US Privacy Shield
Industry Awards and Accomplishments
They aren't the basis for our review, but these awards and accomplishments make Atlantic.Net a great choice for large, enterprise-scale organizations:
Recognized by Gartner in their Guide for Cloud Healthcare Delivery Organizations
Forbes Technology Council Member
Medtech Breakthrough Award Winner
Cloud Computing Security Excellence Award
CRN's MSP 500
Inc. 500 – 3 years in a row!
Bottom Line
If you don't have the best hosting partner, maintaining HIPAA Compliance is difficult and risky. Atlanic.Net is much more than a HIPAA Compliant Hosting Provider, they act as a partner in your success and provide the best value in HIPAA Compliant Hosting.
Today, they are the undisputed value leader of this niche, offering the most complete HIPAA compliant hosting solutions for the lowest prices in the industry.
Best suited for single-user organizations, this is nevertheless a fantastic service for any covered entities that value simplicity of use and top-of-the line security.
Full disclosure: This is a paid review performed by an independent writer, according to our guidelines. Minor edits were made to this review to clarify certain findings before it was published.